WELCOME TO THE TROLLS WIKI
Help
•
Terms of Use
•
Wanted Pages
•
Categories
Trolls is an 2016 3D computer-animated musical comedy film. The film follows a colorful, wondrous world populated by hilariously unforgettable characters. Discover the story of the overly optimistic Trolls, with a constant song on their lips, and the comically pessimistic Bergens, who are only happy when they have trolls in their stomach.
That hit film has spawned to TV shows in Trolls: The Beat Goes On! and Trolls TrollsTopia, both themselves full of color, humour, and toetapping music for the whole family!
A sequel titled Trolls World Tour released on April 10, 2020. In an adventure that will take them well beyond what they've known before, Poppy and Branch discover that they are but one of six different Troll tribes scattered over six different lands and devoted to six different kinds of music: Funk, Country, Techno, Classical, Pop and Rock. Their world is about to get a lot bigger and a whole lot louder.
---
TROLLS WORLD TOUR IS COMING HOME
Trolls World Tour is coming to home rental - you can watch the movie in your own home! If you can't make it to the cinema this April due to the coronavirus impacting your area, you can still watch Trolls World Tour thanks to Universal.
For more information please read this article here. We can't wait for you to watch the movie and edit along with us on the wiki!
Notice: Editors may now add anything to wiki articles relating to Trolls World Tour. This wiki will from this point onward carry heavy spoilers related to the new movie.
Stay safe, stay healthy everyone!
Great News Trolls fans!
The wiki would like to give its congratulations to Dreamworks. It has been confirmed that in less then one month, releasing Trolls World Tour on demand has resulted in the movie being more successful then Trolls was in 5 months.
---
THE CHARACTERS
Pick your Funky Family member
---
WE NEED YOUR HELP!
We have four named characters that have fallen into obscurity and their names are currently unknown. We need their names! All four appeared in the Trolls Magazine. If you can identify them and provide a source (a mobile phone picture, anything will do), the wiki would appreciate it.
Thanks in advance!
---
FEATURED MEDIA
---
DISCUSSIONS
Trolls Wiki
This wiki is about all things Trolls, and anyone can edit! Not sure where to start? Pick a page at random! Can't find what you're looking for? Make a new page!
Reader beware - this site contains spoilers
Count down
Trolls World Tour DVD, Blu-Ray and HD release countdown; July 7 2020 to go!
Countdown for Trolls TrollsTopia currently delayed until late 2020/early 2021 due to impact Covid-19 is having on the industry. Count Down will be inserted when schedule is available.
Did you know...?

Cooper Facts
Cooper is based on various Troll animals that were released as toys between 1960-1980, the particular animal he was based on was a Troll Giraffe
Cooper went through many, many concept designs, starting with a mailman giraffe Troll, at one stage one of his early concepts even had him as a steed for Branch
Two of Cooper's concepts were used for Trolls: Crazy Party Forest!, these were known as "Dandy" and "Hooper" within the game
In Trolls he had by far the most fur of any model with a whooping total of 803,226 strands of hair, most of it being body fur
Trolls Live!
Did you know there is a Trolls Live! event?
Check it out! The performance lasts for much of 2020!
External Links
FACEBOOK
</fb:share-button> data-small-header="true" data-show-facepile="false" data-show-posts="true">
TWITTER
AFFILIATES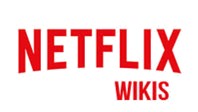 Community content is available under
CC-BY-SA
unless otherwise noted.