WELCOME TO THE TROLLS WIKI
Help
•
Terms of Use
•
Wanted Pages
•
Categories
---
This wiki is about all things Trolls, and anyone can edit! Not sure where to start? Pick a page at random! Can't find what you're looking for? Make a new page!
If you are a new user of the Trolls (film) Wikia, you are required to sign in. If you are 13 years of age or older then click here to sign in and start editing! If you are below 12 years old, you are not allowed to make an account due to the Children's Online Privacy Protection Act (AKA: COPPA).
Reader beware - this site contains spoilers
---
Important News Trolls Fans!
If you can't make it to the cinema this April due to the coronavirus impacting your area, you can still watch Trolls World Tour thanks to Universal.
For more information please read this article here.
Stay safe, stay healthy everyone!
Notice: Due to the Corona Virus impacting cinemas, a decision has been made to break the updates of Trolls World Tour early. As of 24/03/2020, editors may now add anything related to Trolls World Tour. This wiki will from this point onward carry heavy spoilers related to Trolls World Tour.
---
---
THE CHARACTERS
---
Can you help identify us?
The following are four named characters that have fallen into obscurity and their names are currently unknown. The wiki would like to track down the names of these four characters, however, they are difficult to find. All four appeared in the Trolls Magazine. If you can identify them and provide a source (a mobile phone picture, anything will do), the wiki would be grateful.
Thanks in advance!
---
FEATURED MEDIA
---
DISCUSSIONS
Count down
Only April 10, 2020 until Trolls World Tour is released in the US!!!
Trolls World Tour has been released in places such as the UK. However, due to restrictions set by the UK govenment cinemas are closed. Things should be back to normal by 6th April.
Countdown for Trolls TrollsTopia coming soon...
Did you know...?

King Peppy facts
In Trolls: The Beat Goes On! was said to have been quite the adventurer in his younger years
Like his daughter Poppy, Peppy is from the Rainbow Troll family
While the length of his reign as King is unknown, it lasted at least 20 years according to the events of Trolls
He originally was written to be quite senile, which would have been the reason for Poppy's accession to the throne, but was rewritten to be a more wisen teacher to Poppy instead
Trolls Live!
Did you know there is a Trolls Live! event?
Check it out! The performance lasts for much of 2020!
FACEBOOK
TWITTER
AFFILIATES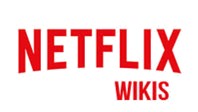 Community content is available under
CC-BY-SA
unless otherwise noted.